Dramatically Increase Cash Flow &  Profit Now!
Cash Flow Camp is for Salon/Spa owners and managers who want practical and proven business systems to take your business and profit to the next level.
Are you a Salon/Spa owner seeking ways to grow your Cash Flow & Profitability?

Would you like an easy 3-step system to hire and inspire your Ideal Dream Team?

Have you wondered why there's not enough money at the end of the month?
If you answered YES to any of these questions, then this is the PERFECT course for you!
Hear what other owners have to say!
Who is Cash Flow Camp For?
Cash Flow Camp is for Salon/Spa owners & managers who want practical business skills, knowledge and proven systems to create a thriving and sustainable business. One that works for you, instead of you working for it! Cash Flow Camp is ideal for individuals looking to open a new salon or spa. This course will save you thousands in mistakes commonly made by new owners and help you to be profitable more quickly.
What graduates love most is the personal hands on attention given by our team of Inspiring Champions Certified Coaches and Trainers who are by your side, guiding you every step of the way. You will leave with a personalized strategy and action plan to grow your business and profit NOW!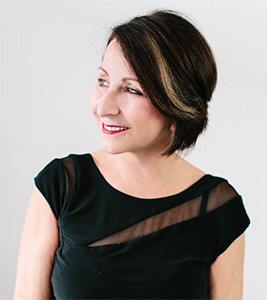 "We now have a clear picture on how we can grow"

We struggled with our P&L before we went to Cash Flow Camp. At Camp we gained clarity of our finances. We understand where we are at, and have a clear picture of how we can grow. One of our main goals is staff recruiting/hiring, and learning these systems at Cash Flow Camp was invaluable. Successful companies usually have someone who supports them, and we found Inspiring Champions!
"Cash Flow Camp flipped the switch for me"

Sometimes as creative people, we get focused on the excitement and creativity, and not so much on the systems and the things you have to do to run a successful Salon.  When it came to deciding to take a 3- day workshop to learn the business, it was a no brainer! Cash Flow Camp flipped the switch for me. I am not scared of it anymore. I want to get control of my business, and enjoy my life. I am grateful I am learning this information while I am young.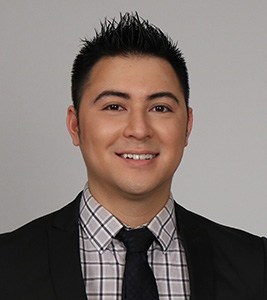 "Business are meant to take care of people. The more people you help, the more money you make."

Why would I, as a first time Salon Owner, try to figure out all these systems on my own? Inspiring Champions works with thousands of Salons, and brings them to the next level. The most powerful thing I learned at Camp is that businesses are meant to take care of people. And the more people you help, the more money you will make. Inspiring Champions gave me the tools to show my people I really care about them.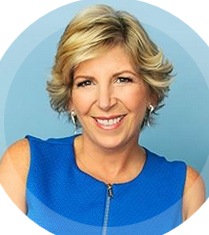 "….a program that EVERY salon owner should attend"

Cash Flow Camp is a program that every salon owner should attend before they open their business.  This course teaches you all the things that hair dressers don't know about Profit and Loss statements, budgets, and putting together a profitable business plan.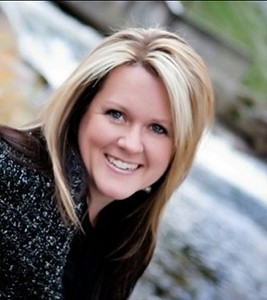 My biggest success right after attending Cash Flow Camp learning to hire my "Ideal Dream Team."  I followed the model exactly and now my average tenured employee has been with the company at least 5 years.   We also converted some unused space into a retail boutique, and more than doubled our retail sales!  After working with Inspiring Champions, we increased our total revenue by 68%!!!
How to break down, read, understand and analyze your financial reports until you 'Get It!'

Identify how you are doing in all areas of your business, and where improvement is needed

A Seven Step formula to make the necessary changes in your business, while reducing risk
Identify the TOP three most profitable areas to improve, and create an action plan

How to compensate your team fairly, and make a profit

The three ways to get compensated as a business owner
A 4-step system to fearlessly raise prices with confidence and integrity

How to grow retail sales 300% to 1,000% without the support of your team

A 3-step proven system to recruit, interview, and hire your Ideal Dream Team. This segment is PRICELESS!
Group discount rate in a 4-Star hotel

Develop a strong community with like-minded peers you will become friends with for life

A healthy hot lunch for all 3-days
Online VIP access to the Cash Flow Camp systems

Hands on guidance from Certified Trainers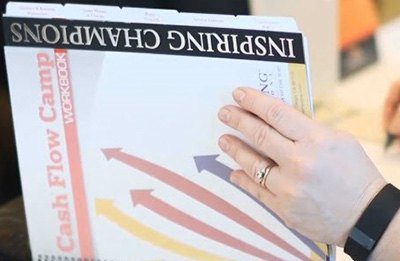 Meet Your Cash Flow Camp Team
Investment For Cash Flow Camp
REGISTER TODAY
Cash Flow Camp | Newport Beach, CA
September 10-12, 2023
First Ticket: $1,899 USD
Each additional ticket from the same salon: $899 USD
Reviewer ticket: $899 USD (Applies only to those who have previously attended Cash Flow Camp)
IC PARTNER PRICE: $1,349 (Save $550)
WELLA ACCOUNTS: $1,399 (Save $500)
GLOBAL ELITE POINTS: 97,930
REGISTER TODAY
REGISTER TODAY
Cash Flow Camp |
2023 dates coming soon!
First Ticket: $1,899 USD
Each additional ticket from the same salon: $899 USD
Reviewer ticket: $899 USD (Applies only to those who have previously attended Cash Flow Camp)
REGISTER TODAY