Dramatically Increase Service & Retail Sales, Bookings and Guest Experience at the Front Desk
The Front Desk team is the heartbeat of your Salon/Spa's entire operation. It is the first and last impression for all your guests.  Your Front Desk team is the voice, face, and attitude of your business, and reflects your salon/spa brand.  When run effectively with systems and processes it is guaranteed to make you money vs. costing money!
Explode retail & service sales at the Front Desk

Create a WOW experience with each guest – every time!
Transform your Front Desk team into Pre-Booking masters!

Turn phone calls into booked appointments and add-on sales
Get your guests spending more money with you and loving it!

Convert unhappy guests into Raving Fans
What people are saying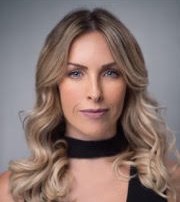 The information and values that we have acquired through the Top Gun Front Desk training has  been an evolution for our salon. Prior to this program, our front desk was essentially just someone to answer the phone and great our clients. We now have taken control and made the front desk team real revenue producers! We cannot thank you enough for the training, it truly is an amazing program.  We wholeheartedly recommend this program!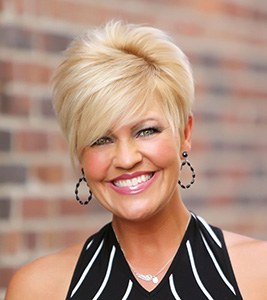 Top Gun Front Desk has helped our Front Desk Team tremendously, and has made us more confident in piloting the Salon.  We are on track to increase revenue by $37,000 for the year by implementing the QAC (Question Answer Close) system we learned through the program. I would highly recommend Top Gun Front Desk!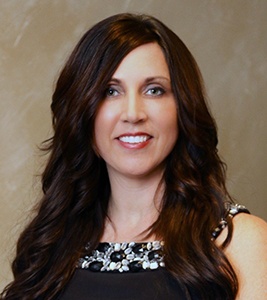 Top Gun Front Desk Program has completely transformed the way we do business for the better! It's equipped not only our front desk, but our entire team to know how to handle client relations & questions, and has set us up to win for creating extraordinary customer success every visit! The Top Gun QAC and Contribution systems are a MUST to know! We have already generated an additional $9,047 from these amazing systems in 5 weeks! That's an expected increase of approximately $94,094 generated solely by our new top gun pilots. Thank you Inspiring Champions!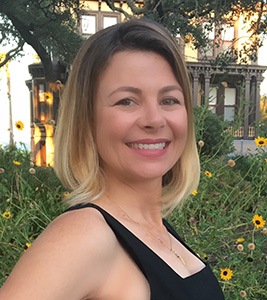 Thank you Lance for this incredible training, our salon is functioning 100% better! We are so thankful to have taken part in this training.  We feel more comfortable and are working as a team.  Best investment yet!
Who Should Participate?
This 9-session webinar is recommended for ALL Front Desk personnel: Receptionists, Concierges, Supervisors and Managers. You can even have your entire team participate! This program challenges the traditional role of the Front Desk Receptionist – by mastering how to take command of the guest experience. Using this proven system will create extraordinary service, higher guest retention and increased sales.
How does this program work?
Top Gun Front Desk consists of (9) 90-minute, interactive webinars from your own salon.  Your team will join other Front Desk Professionals from across North America and learn from them as well.  This is an easy, convenient and affordable way to learn the vital skills, systems and techniques to create a winning Front Desk team!
What is included in the tuition?
Course Handouts
Live recordings of each module
Hands-on guidance from a Certified Trainer
Online VIP access to the Top Gun Front Desk systems
Get started on your business transformation TODAY!
Meet the Creator of Top Gun Front Desk
Lance Courtney
Lance Courtney has impacted the Salon & Spa Industry since 1991 as a Keynote Speaker, International Business Trainer and one of only 600 Certified Dream Coaches© in the world. Currently, Lance is Vice President of easihair pro© as well as a managing partner.
He has appeared on Winn Claybaugh's Interview with the Masters, as well as Tina Black's Mastermind Group, and is also a featured author in the book, "Lessons From Empowering Leaders" by Dr. Ed Poole of Morgan James Publishing, Inc. Lance has empowered thousands of industry professionals in over six countries on how to "earn more, learn more and live a more abundant life" by dramatically increasing service and retail sales, retaining clients and boosting record profits, while having fun and accomplishing their life's greatest dreams and goals.
As the creator and facilitator of Top Gun Front Desk©, the industry's first ever, fully-interactive Front Desk Training webinar, Lance continues to share his rich industry experience, tremendous insight, sharp wit, and contagious enthusiasm with audiences around the world. His unbridled passion, knowledge and engaging humor will take you from "motivation to inspiration and give you solid tools to create measurable transformation in your life and business!"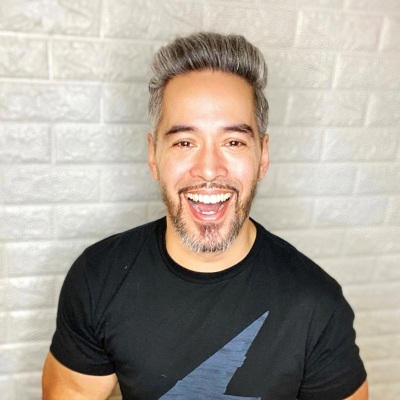 What is the Investment?
What is the investment: (payment plan is available)
Investment: $2,949 USD
Reviewer: $999 USD (Applies only to those who have previously completed the Soaring Eagle Program)
What is the Investment?
Investment: $1,899 per salon USD (tuition includes owner, manager & the Front Desk Team)
(Payment plan is available)
IC PARTNER PRICE: $1,349
WELLA ACCOUNTS: $1,399
WELLA REWARD POINTS: 97,930
Get started on your business transformation TODAY!