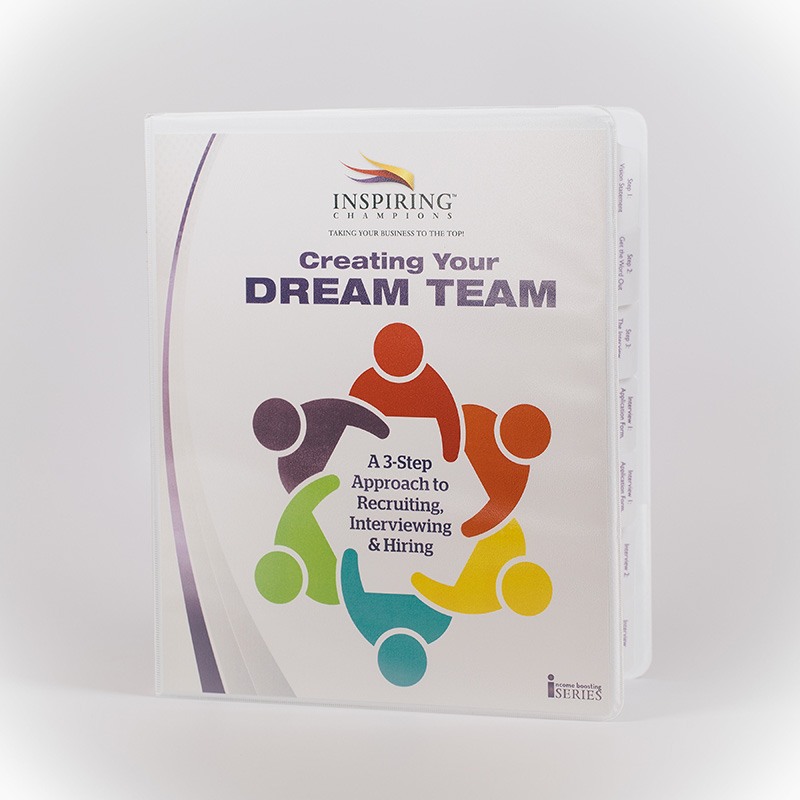 "I sat down and put down on paper what I wanted my dream team member to look, act and be like. It's amazing that I actually got my ideal team member. It's amazing that when you know what team members you want and can envision them, you find them!"
Creating Your Dream Team
Tips, Tools & Techniques for Building a Winning Team
The Creating Your Ideal Dream Team program is designed to provide you with the tools, tips and techniques that the most successful salon and spa owners, managers and supervisors utilize in attracting and cultivating amazing teams. Each of the self-guided exercises assists you in achieving optimum results.
Program Content
CD / Workbook includes the following systems:
Step 1 | Vision Statement Exercise

Step 3 | The Interview Process
Upon Completion
Once you have completed this program, as outlined, you will be able to:
Hire the ideal team for your business.

Clearly develop goals and attain them in your hiring practices.

Understand what pitfalls to avoid to reach your hiring and retention goals.

Retain ideal employees due to best practices within your business.
$147.00