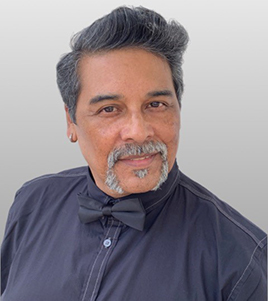 Business Coach
IC Business Coach
Salon Today Top 200
Profitable Salon Owner of 26 years
Professional Hair Designer, Platform Artist & Educator since 1980
Mikel is passionate about helping Salon & Spa professionals who want to significantly increase their sales, income, and profit and make $100K+ working SMARTER. His energy, expert guidance, and strategic approach will take your business straight to the Top!
As a Salon Today 200 honoree and Paul Mitchell Focus Salon owner, Mikel lives salon reality daily. Implementing the Inspiring Champions proven systems, in only 12 months, he increased his salon profits by 266%, exceeded his top goal of grossing over $1 million in service sales, and became debt free. In addition, he went from working 5-days a week behind the chair to only 2-days. Mikel has mastered WINNING the "business game" and can teach you how to do the same.
His commitment is to erase all fears of the unknown. Mikel will keep you focused and in ACTION until you reach your desired outcome. He views "challenges" as an opportunity to further build relationships with your team, your guests, and yourself. He is an advocate to support you in becoming your GREATEST Success Story!