One Day Business Success Camp
Explode Your Income & Sales NOW!!
We've Already Helped THOUSANDS Accomplish This! Now You Can Too!
How to ADD $100 to your book EVERY DAY!

A 40-second system to get all your guests in 2 to 4 extra visits per year
5-easy steps to boost your income $10,000 to $30,000 NOW!

The SECRET to working Smart vs Hard to create more balance
4-steps to explode retail sales WITHOUT feeling like a pushy salesperson

How to WIN a client for LIFE in only 10 minutes!
Lauren Gartland, Founder & President of Inspiring Champions
Lauren, the "Red Head Firecracker" has impacted the beauty industry since 1983 by "Inspiring Dreams, Passion, and the Champion Within!" Lauren founded Inspiring Champions in 1995, and has since transformed the lives of TENS of THOUSANDS, using her proven and repeatable business systems for dramatically increasing sales, client retention, income and profit – all while having fun! Rated as one of the top business trainers and success coaches in the Salon & Spa industry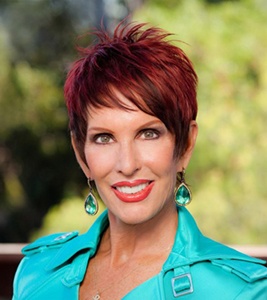 Tuesday, May 7, 2019
10:00 a.m. – 4:15 p.m.
Special Pricing:
Only $99 (includes lunch)
Where: San Diego, CA
Exact location coming soon!
FINAL DATE TO PURCHASE TICKETS​
Tuesday, April 30th