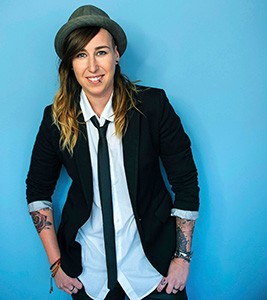 Business Trainer
I am passionate about passionate people and a strong advocate for education. Elevating the standard of excellence in our industry.
Taelor Pleas was born and raised in the industry and has grown to learn every facet – from sweeping in the salon and cleaning brushes during her early years to opening Protégé Salon by Cutting Loose at the age of 20. A Florida native, Taelor's passion for hard work and educating others shines through in her dedication to her team at the salon and providing the best for her Guests. She is an Educator at Cutting Loose Salon and a Certified Dream Coach. She has attended numerous training seminars such as: Fierce Conversations, Serious Business, Paul Mitchell the Gathering and Business Revolution, Immersion with Bumble&Bumble, Champ Camp and Cash Flow Camp. She has also been recognized as the Young Professional of the Year in Sarasota.
Taelor has had the opportunity to work with companies like Inspiring Champions and Zeezor, and has been a speaker at the Paul Mitchell Business Revolution, sharing the stage with Van Council and Robert Cromean's. She has also traveled internationally as an educator for Balay Business with the Pleas Formula. As a strong advocate for education, Taelor regularly speaks at salon schools to share her insight into the industry and her tips, tricks, and tools to be a successful hair designer.
Taelor lives to be "Allergic to Average."  She believes that: Talent without passion is a job, Passion without talent is a hobby. When passion and talent come together, that is your calling.