Improve Your Team's Performance & Results Through Coaching!
Do you struggle trying to motivate your team?

Are you challenged finding ways to maximize your team's results?

Do you want to be a more effective leader that inspires & influences others?
IF SO, YOU'RE NOT ALONE!
With the proven & repeatable systems taught in Advance Leadership Program you will UNLEASH positive change in these vital areas:
Increase employee satisfaction

Promote an excellent company culture
Are you ready to coach your team to the Top?
Advanced Leadership is for Owners & Managers who want to learn coaching skillsets to be a more effective leader, communicator, and mentor.
If you are accountable for coaching and growing your team's performance & results, Advanced Leadership is the IDEAL program for YOU!
Completely Transform Your Team!
At the completion of the Advanced Leadership (8) session series, you will know how to:
Successfully introduce coaching into your business with an easy 4-step system

Lead productive & empowering 1-on-1 coaching sessions using step-by-step coaching templates

Clarify team members desired goals and create an action plan for improvement
Use coaching skillsets to inspire your team to reach their goals and full potential

Effectively coach your team to higher levels of performance & results
Conduct 'WOW' team meetings that are fun, engaging, and produce tangible results

Get in touch with your core values and how to honor them

Manage your time more effectively in life & business
How does the program work?
Advanced Leadership Program consists of (8) 90-minute interactive training sessions with other business owners.
We deliver the program to you! It's a convenient and affordable way to learn the vital skills and systems to inspire & guide your team to the Top!
Homework is assigned with each module to forward your success and results.
Your tuition includes:
Course handouts, systems and templates
(8) 90-minute, LIVE interactive sessions
Online VIP access 24/7 to the recordings
Hands-on guidance from Certified Coach & Trainer
Networking opportunities with other peers in your program
Get started on your business transformation TODAY!
What Are Graduates Saying?
The Advanced Leadership Program gave me the tools and a step-by-step process to coach my team one-on-one. As of a result of this we grew the overall business 82% in 2017 with 6 team members. It taught me how to really listen and respond in a way that empowers my team to find the answers with in themselves. I simply could not live without the ALP as an owner and leader of my team.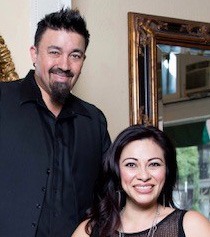 The Advanced Leadership Program has been such an amazing eye-opening experience!  Debra Hanson leads a group of business owners through so many useful coaching systems that help you take your business and team to the next level.  We have redefined our leadership skills using all new learned systems we were taught in ALP.  It's a must if you want to take your leadership skill set to the next level.
The Advanced Leadership Program will set you apart from any other industry Leadership Program because It provides a specific roadmap to lead your team forward through coaching.  This step-by-step coaching system sets your salon & team up to win!
Debra Hanson – Top 200 Business Coach, Director of Coaching Division for Inspiring Champions
My passion is empowering salon owners to develop their business, grow their team and increase their profits. I bring your vision for your salon or spa to life through comprehensive coaching and support.
Debra has personally trained all Inspiring Champions Coaches since the division was developed in 2004. She was also instrumental in developing the Advanced Leadership Program and she facilitates this program to effectively teach you how to coach your team towards success. With more than 30 years of experience as a salon owner, she has coached hundreds of owners to successfully grow their business and increase profits. Many of the owners she has coached have been honored in Salon Today's Top 200 Salons. Debra is a Certified Professional Co-Active Coach (CPCC) who holds you accountable to your vision. Her coaching and support allows you to become a stronger leader that creates an exceptional workplace and achieves optimal performance from your team. Debra "brings life to your vision" and partners with you on your journey to success.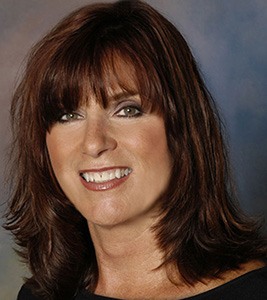 What is the Investment?
Investment: $1,899 per salon USD (tuition includes all owners & managers)
(Payment plan is available)
IC PARTNER PRICE: $1,349
WELLA ACCOUNTS: $1,399
WELLA REWARD POINTS: 97,930
Get started on your business transformation TODAY!